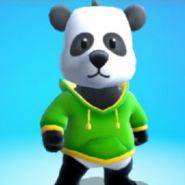 Do you love fierce confrontations but cannot stand plots with weapons and bloody scenes? We know what to offer to you! It is Stumble Guys Indonesia. This project is a great version of battle royale but redesigned in a humorous way. Become one of the 32 participants that will compete for the title of the winner on one fighting arena. Your only task is to run faster than others and arrive at the destination point among the first 16 users. Are you ready?
Jump, run and crawl!
You need to go through four rounds to become a winner. Every round will take place in a new environment. All locations are randomly generated, and you will not predict in advance all obstacles that are awaiting you here. You should carefully assess the surroundings and find the best strategy to leave your opponents behind. Do not trust any of them as they will even try to kick you off their way! Use all your skills to trick them all!